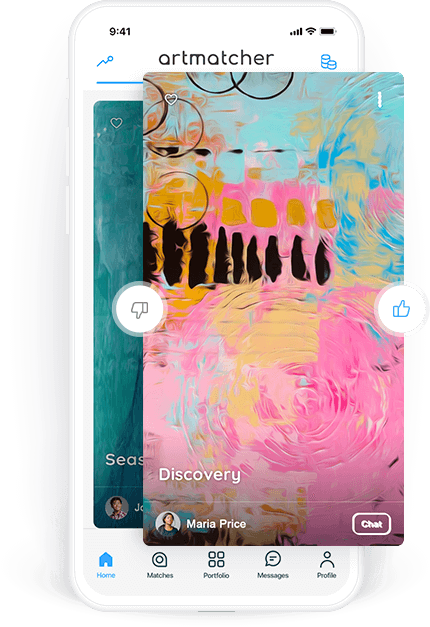 By swiping on art, Artmatcher learns your preferences and builds you a personalized art profile.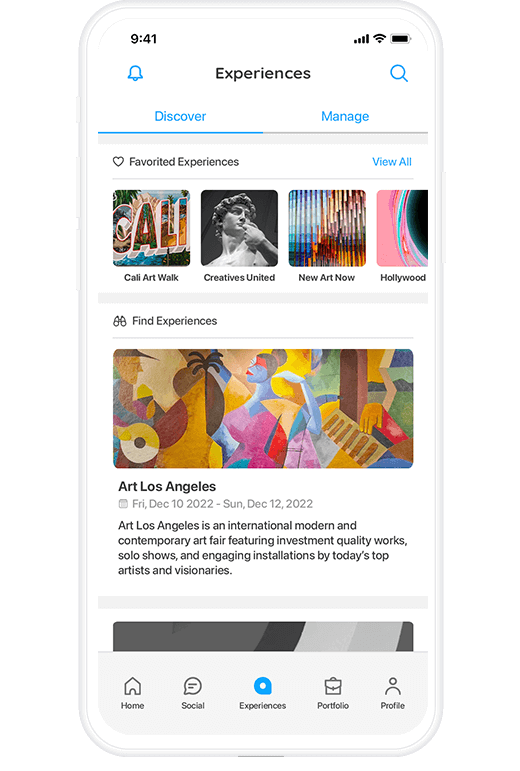 By using your art profile, Artmatcher matches you to artwork, events and experiences.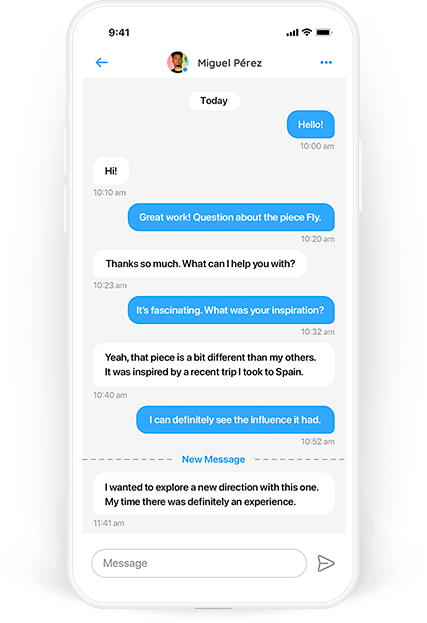 Once matched, you will join the global art community, chat with other users, attend events, and learn about art.
Who uses Artmatcher?
Artists
Artists can create an Artmatcher profile and portfolio, and instantly get worldwide exposure for your artworks. Uploading your art is simple and immediately you will start to receive feedback and matches with who likes your art. Hang Art Tags in your studio and watch your visitors increase.
Who uses Artmatcher?
Galleries, museums & institutions
Galleries and museums upload multiple artists and various artworks into their portfolio. Match and connect with users that want to see, learn more and visit your facility. Increase traffic, get leads and connect with art lovers that have been vetted and educated with Artmatcher.
Who uses Artmatcher?
Art lovers
Art Lovers can find, learn and visit the art that you want to see. Through onboarding, Artmatcher will develop your persona and let you know the types of art that you prefer and then match you with the places that have that art. Whether you want to view, learn or buy, start your journey with Artmatcher and experience the art world your way.
What else does it do?
Artmatcher helps all levels of Art Lovers expand their knowledge of the art world and to make visiting a gallery, museum or art fair, less intimidating and more fun. Our team has created this mobile app to take a large, diverse and detached market and allow you to connect with the artwork, people and events that you want to see. Enjoy visiting a museum, feel confident walking into a gallery, know about art events and make art fun again.