How does it work?
Our mobile app is a fun and engaging way to look at art and connect with other people.
Onboard
Sign up with some basic info and a little bit about yourself.
Swipe
Look at images and let us know whether you like them or not.
Match
As you swipe on more images, the app will provide you with recommendations.
Connect
You can select who and how to reach out to people who have expertise in what you need.
What else does it do?
Artmatcher provides you with the chance to learn about art and become a more educated buyer.  Basic art history, or advanced learning, will make art galleries less intimidating, museums more fun, and buying art a great experience.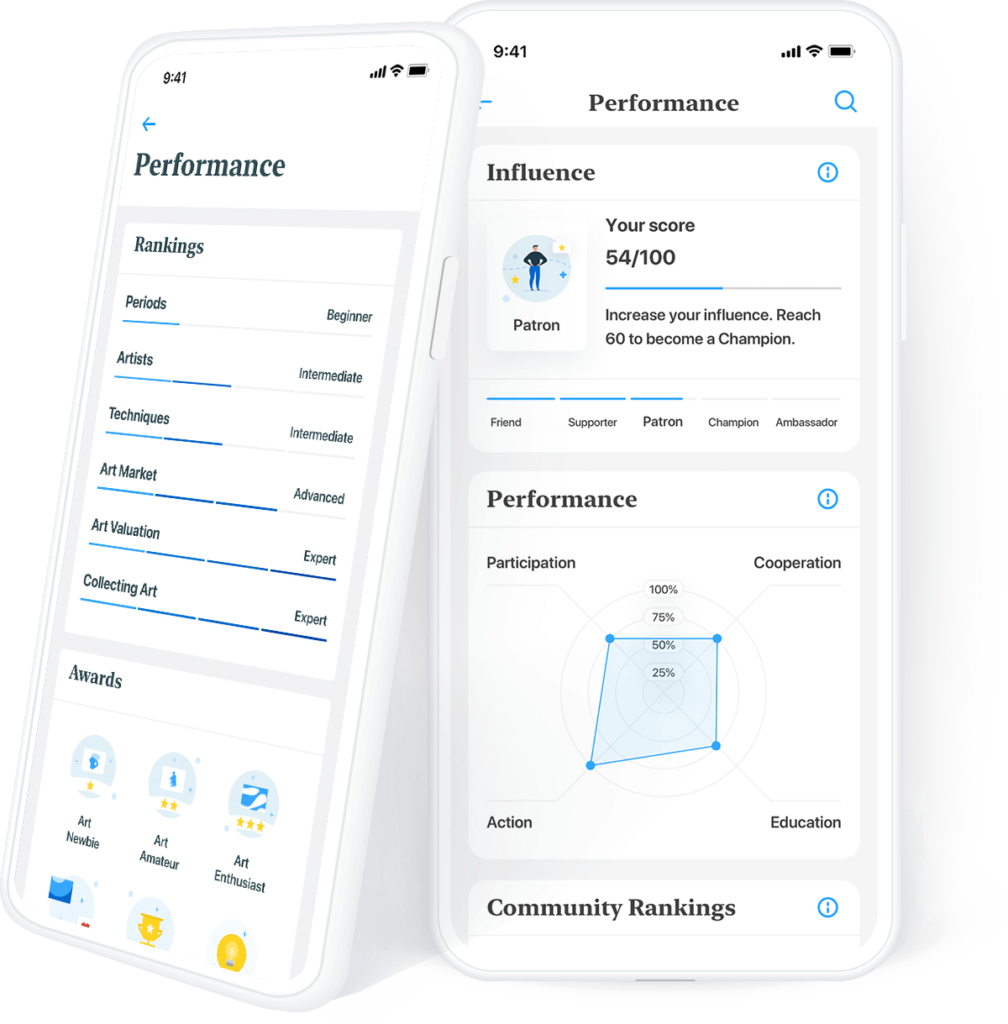 If you have ever used Uber to find a ride, Spotify to find a song, or Tinder to find a date, then you have used matching engines. To bring our art community together, we are seeking people and companies to try us out and be part of our initial release.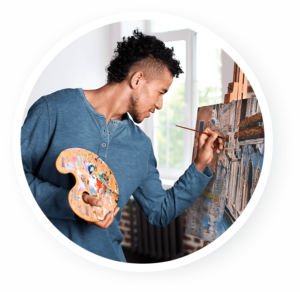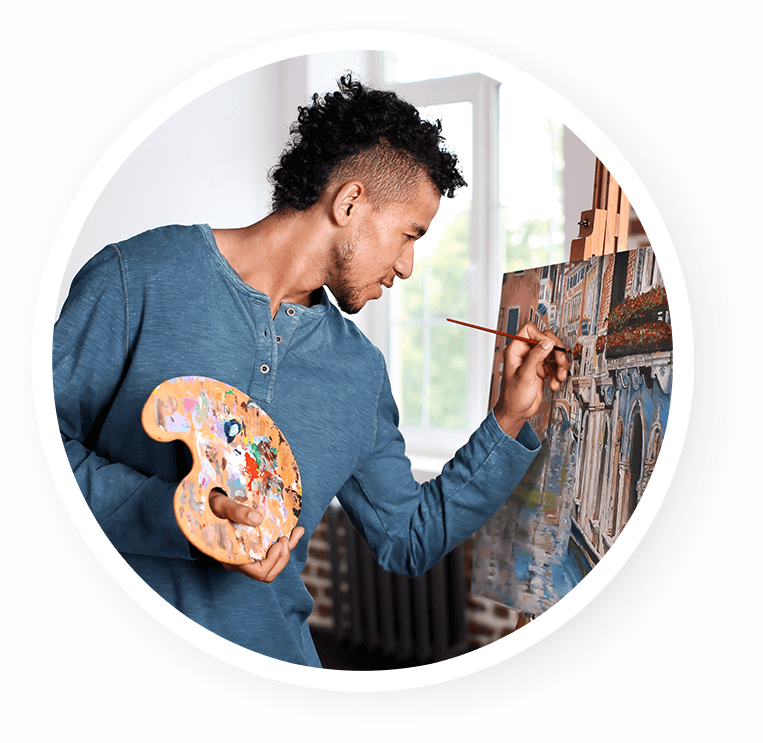 Artists
Seeking artists that are looking for galleries and buyers to appreciate and buy their pieces. Artists will connect with buyers interested in their style and price points, and with galleries that have the wall space and services to represent their brand.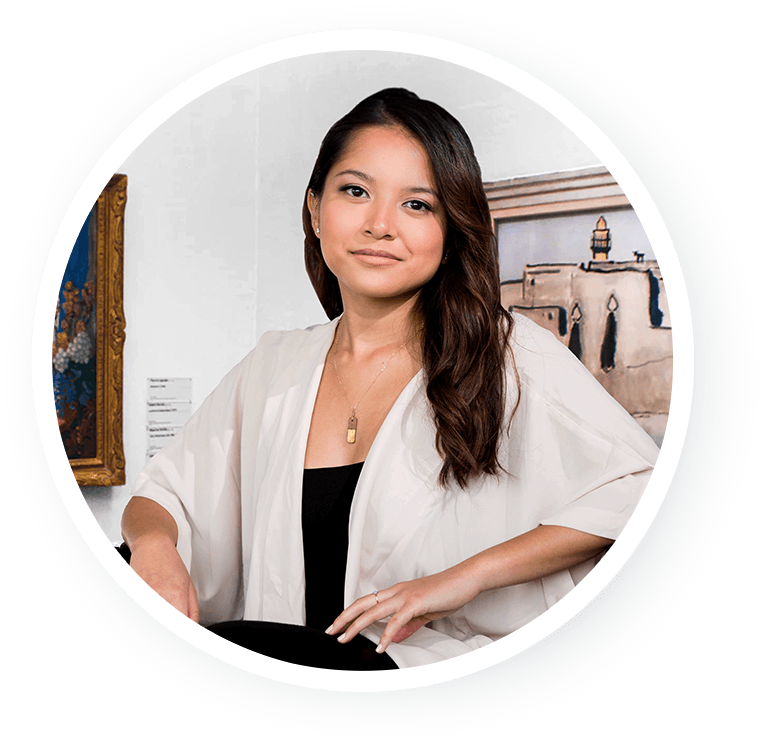 Galleries
Seeking galleries that are looking to show their art, find interested buyers and artists, and guide people through the process. Galleries will connect with buyers seeking their expertise and services and artists that need representation.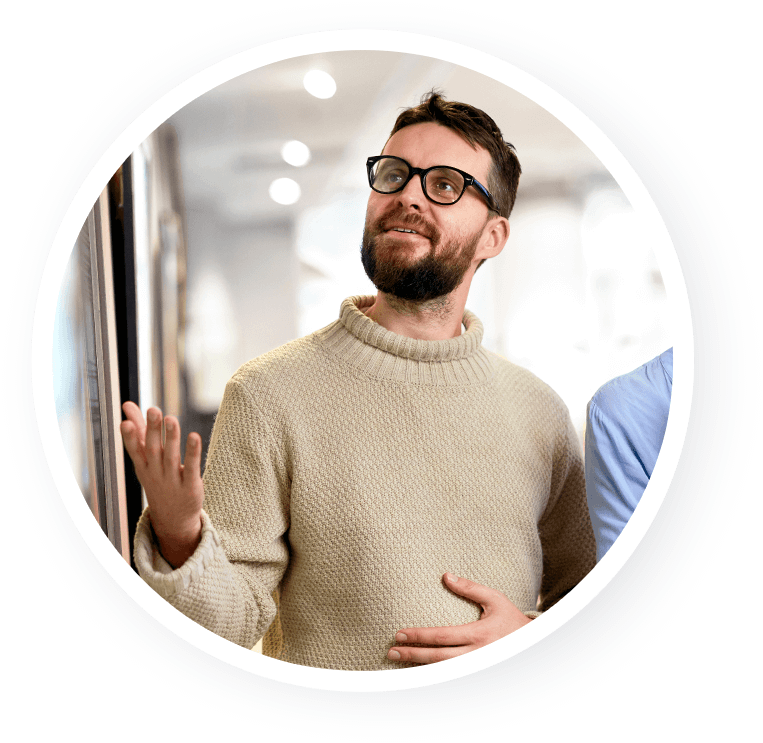 Buyers
Seeking buyers that are looking to learn, love and maybe buy art. Buyers will connect with galleries and artists that are friendly, knowledgeable and able to provide the art services you need.
Onboarding videos
Looking for some help getting started with Artmatcher? Below are onboarding videos for artists and galleries.