Sharing knowledge,
building relationships
Artmatcher serves as a digital tour guide to build every art lover their own custom art experience.
By swiping on art imagery, our learning engine matches each user with the artists, galleries, fairs, museums, and events that have the art they want to see. In addition, galleries and collectors will enjoy a curated pathway that connects them prior, during, and after events; matches them on artwork; and provides enhanced, in-person interactions.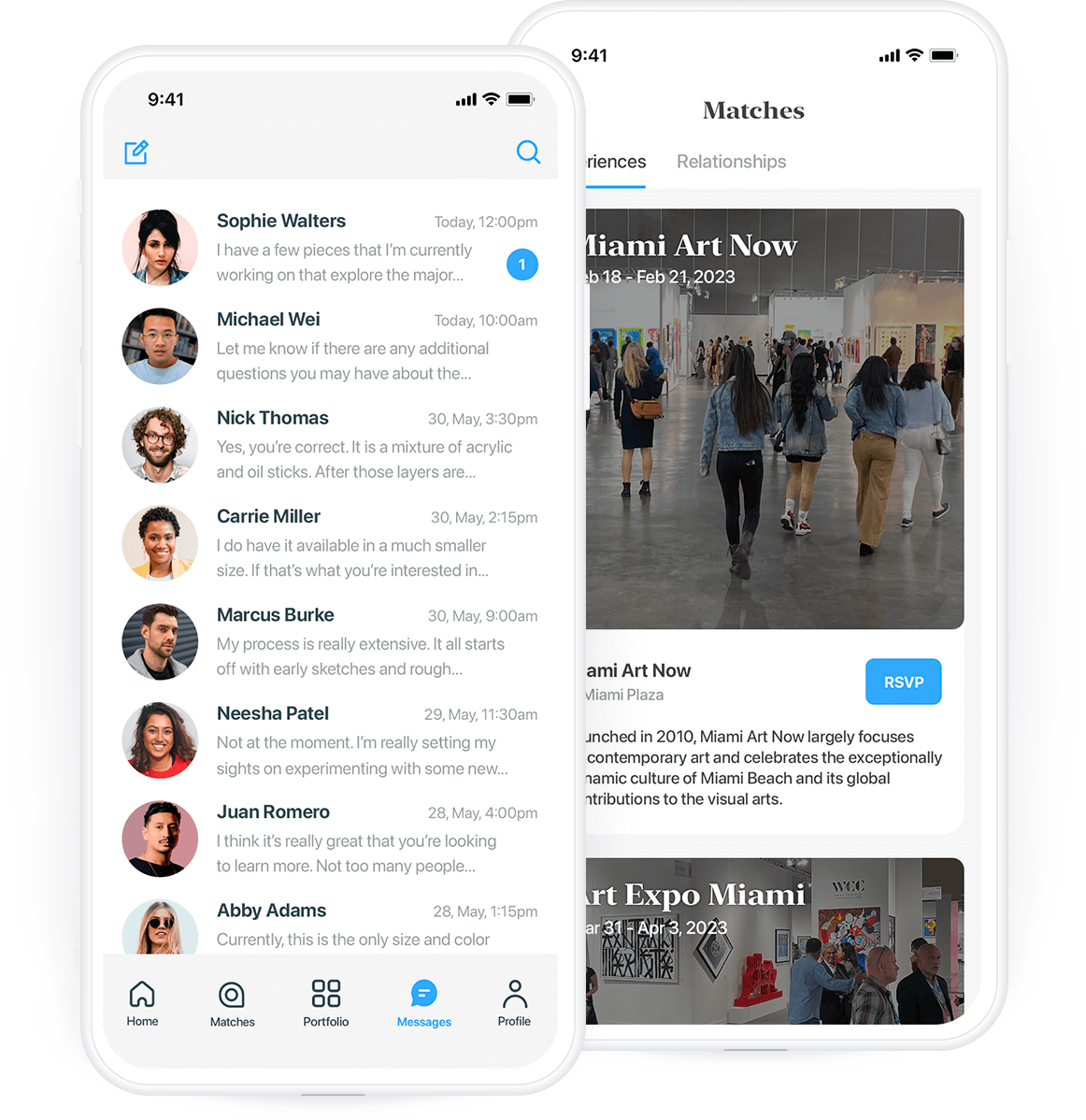 If you have ever used an app to call for a ride, go on a date, or find new music, then you have used a matching engine. With Artmatcher, our mobile app learns the art preferences of each user type and provides them with unique digital and in-person art experiences.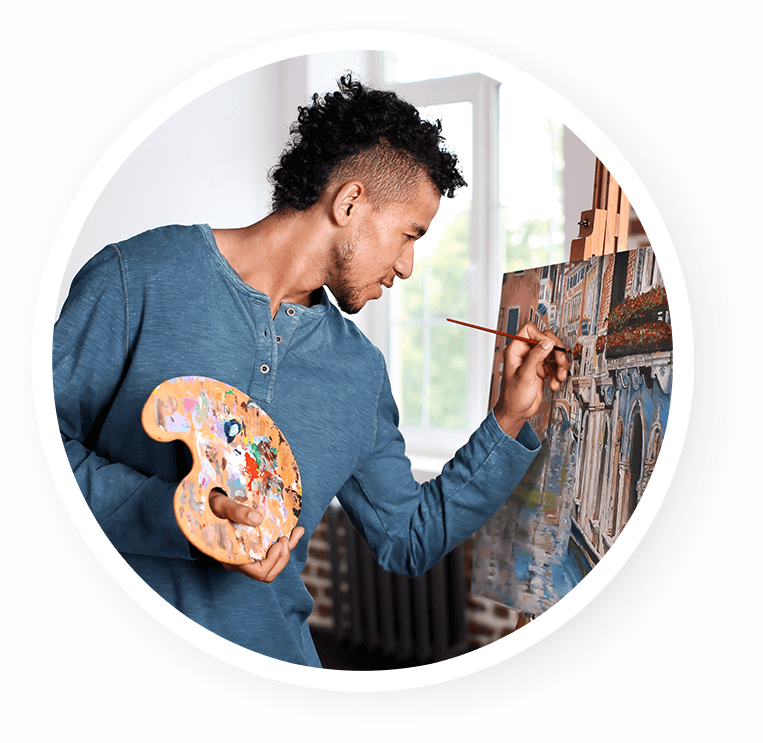 Artists
Every artist, whether new, up and coming, or established, gets their own personal portfolio.. Uploading your art is easy, and our matching engine connects you with buyers and gallerists that fit your style.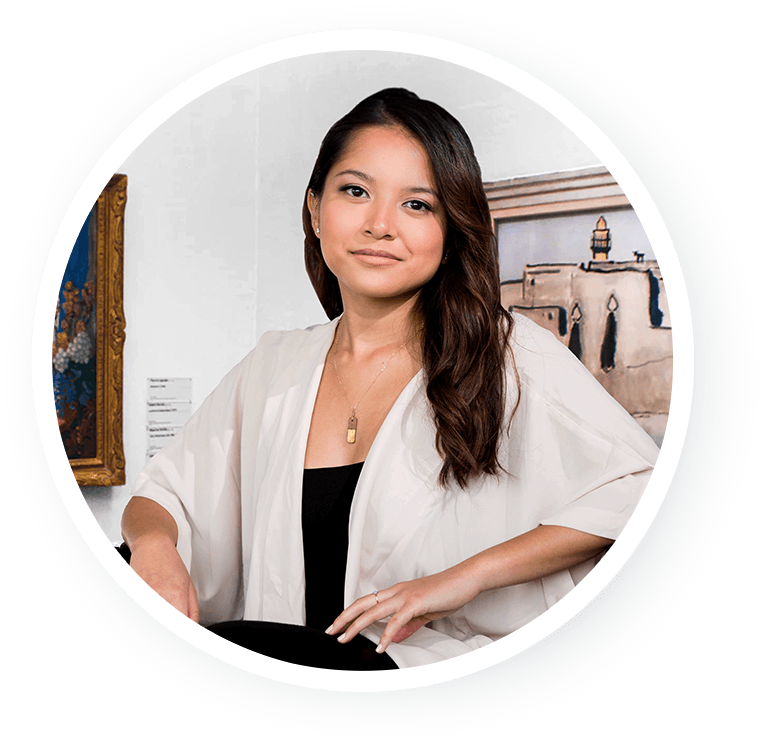 Galleries
Galleries can upload select pieces or full collections for interested buyers and artists to match with. Additionally, work that is uploaded helps guide art lovers through the education experience.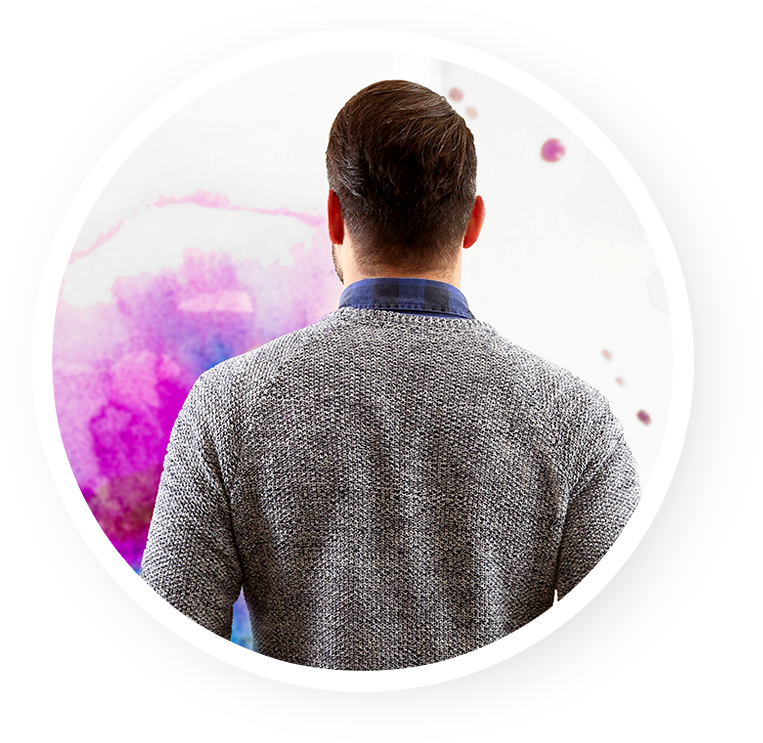 Art Lovers
All lovers of art are invited to immerse themselves in the realm of art and the enjoyment of a gamified user experience. Thousands of pieces of artwork are waiting to be discovered.