Artmatcher, a new mobile app for the art industry
Artmatcher is a freemium service for galleries, artists, and buyers to connect across the worldwide marketplace. By learning what users like, Artmatcher matches them with parties that offer their preferred style of artwork. It also addresses educational needs for buyers who are not well versed in art.
About Arntnado, LLC
Artmatcher was founded in 2020 to create a mobile-first, multi-sided social and education app to deliver real value while modernizing the art market. It was founded on the belief that human relationships and greater knowledge are more valuable to the business of art than simply another digital marketplace. The team behind the app is responsible for multiple successful ventures using technology to improve traditional markets and is looking to do it again in the art market.
Press and Brand Assets
Thanks for your interest in Artmatcher. We have some brand guidelines listed below.  Please take a look before downloading.
Spelling
When written, Artmatcher is a single word with the first letter capitalized. It is always written as Artmatcher, never as ArtMatcher, nor Art Matcher.
Logo
Below you will find direct links for our logo downloads.
Logo Clear Space
Adequate spacing around our logo is important for correct display.
Please follow the guideline below.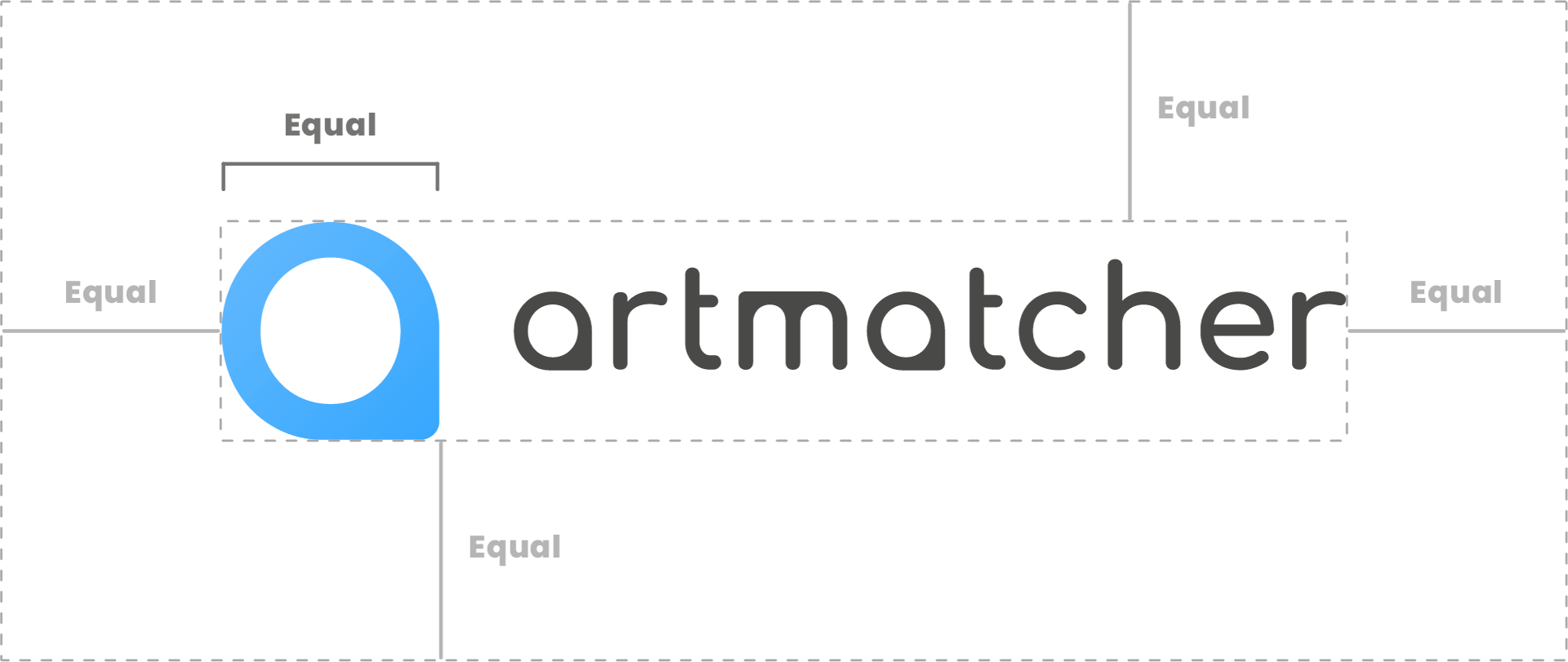 Color Palette
These are Artmatcher's brand colors. Copy the HEX codes below.
Screenshots and Images
Download image pack below.
Press Releases
Links to former releases can be found here.